Maldon Festival 2022 Programme
All concerts (unless stated) are at St Mary's, Maldon CM9 5HP
In the case of bad weather, the open air events will be moved indoors.
A Festival pass is available for £110, please email cbaldy55@gmail.com for more details.
The Phantom of the Opera
Friday 24th June, 7:30pm, St Mary's Church  

Tickets: £15.00* – £18.00
A long-standing favourite with Festival audiences, Jonathan Eyre will improvise the soundtrack to the original movie first screened in 1925.  The movie adapted Gaston Leroux's 1910 novel which described historical events at the Paris Opera of the 19
Century, interwoven with myths of ghostly performers who haunt that famous stage.  Today's audiences will recognise many of the signature themes and images that were first coined in the movie and which have inspired the famous musical and many artworks since.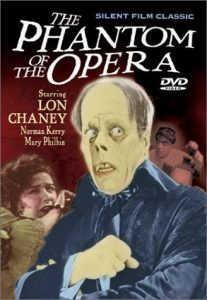 Children's Concert 'Daniel Jazz' 
Saturday 25th June, 12:00, St Mary's Church

Free, with retiring collection
Children from local schools and choirs
This fabulous families' concert will perform 'Daniel Jazz' written by Herbert Chappell in 1962.  It was the forerunner for children's music such as 'Jonah-man Jazz' by Michael Hurd (1962) and Joseph and his amazing technicolour dream coat' by Andrew Lloyd-Webber (1968). Its inspirational tunes and lively beats are woven around the people and themes of the Old Testament's Book of Daniel.  Children, teachers and performers from local choirs and schools will feature, providing the perfect introduction to singing and performing  which is guaranteed to get the audience in the swing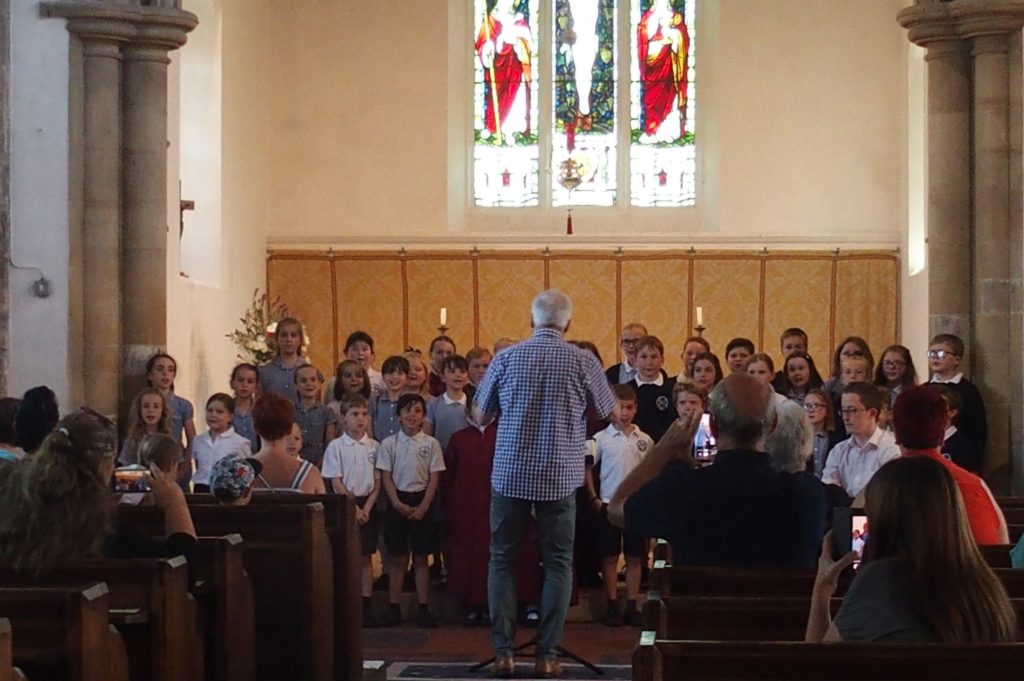 Open Air Opera & Picnic: Double Bill Une éducation manquée and Cox and box
Saturday 25th June, 7:30pm, St Mary's Church Octagon Churchyard 

Tickets: £22* – £25.00
Chabrier
Une Education Manqué
Sullivan
Cox and Box
with children's chorus featuring students from Orwell Park School.  The open-air opera was a new addition to the 2020 Festival and is back by popular demand.  Held in St Mary's churchyard with the Blackwater Estuary providing a spectacular backdrop, this is the perfect opera for a summer's evening.  It offers the classic combination of wonderful music and a ditsy story of an innocent young couple investigating the dynamics of relationships, facilitated by no-less innocent but more elderly advisors.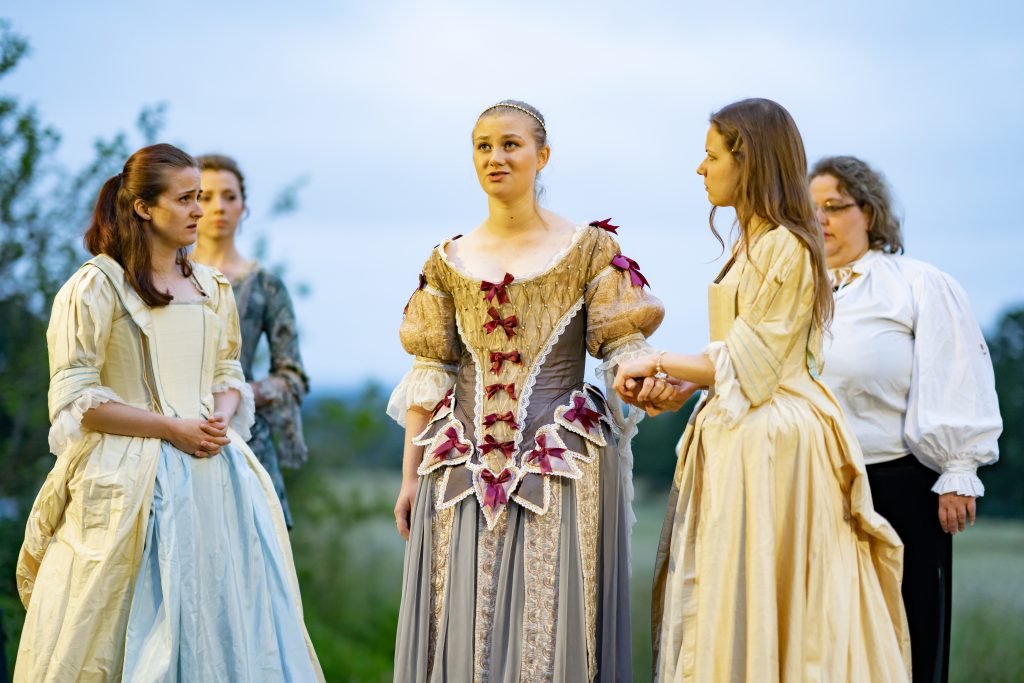 Historic Costume Masterclass
Sunday 26th June, 12:00, The Museum of Power, CM9 6QA

Free, Donations welcome
Nancy Hills, Utah State University
For Bridgeton fans, this is an opportunity to explore underneath the petticoats, and see how costumes developed through the following century.  Nancy provides a masterclass in the history and construction of eighteenth centre clothing, illustrated by an exhibition of reproduction costumes, especially curated for the purpose.  It is appropriate that this exhibition and masterclass is taking place in Maldon's most historic pub, situated on Silver Street.
Festival Choral Evensong
Sunday 26th June, 6:00pm, St Mary's Church

Free
Performer
Festival Choir including St Mary's Maldon Richmond Parish Church and guests
Following this year's Festival theme and focus, the music for this service focuses on connections between  French and English composition, including Vaughan William's Evening Canticles in the key of C.  The anthem will be Faure's Cantique.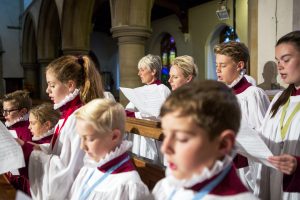 The French Connection 1 
Friday 1st July, 7:30pm, St Mary's Church

Tickets: £13.00* – £15.00
Home grown talent, James Housego is now a Festival regular, drawing a large audience of supporters to his recitals.  James was an organ scholar at St. Mary's Maldon before moving on as a scholar to the Guildhall School of Music and Drama. He will perform selections from Bach, Debussy and Chopin as well as music from Prokofiev and Clementi.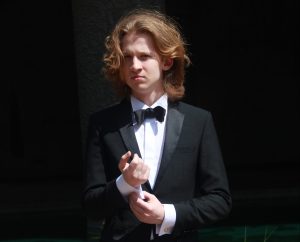 Songs of Summer
Saturday 2nd July, 12:00, St Mary's Church

Free, with retiring collection
Performers
Hilary Brown, Mezzo Soprano
James Housego, Piano
Faure's La Bonne Chanson and Quilter's Three Blake Songs (Op 20).  This concert develops the Festival's French Connection theme, linking Faure, Ravel with Vaughan Williams and Quilter.  Audiences will hear how the inspiring music and teaching of Faure flows through the generations and across national boundaries.  The songs poetically explore how the seasons are marked across the landscapes and the moods of the people living therein.
The French Connection II
Saturday 2nd July, 7:30pm, St Mary's Church

Tickets: £20.00* – £23.00
Performers
Colin Baldy, Baritone
John D'Ancona, Tenor
James Davy, Piano
The Francis Dehqany Quartet
The songs of Ravel and Vaughan Williams are combined with Barber's much-loved Adagio for strings. The concert continues 'The French Connection' with Barber's haunting Dover Beach which weaves Mathew Arnold's words around a simple and soulful violin accompaniment.
Recital and operatic Gems 
Sunday 3rd July, 12:00pm, St Mary's Church

Free, with retiring collection 
A programme of operatic favourites from Handel to Carmen and back again. 
The French Connection III
Sunday 3rd July, 4:00pm, St Mary's Church

Tickets: £13.00* – £15.00
Performers
Benjamin Carnell and Ian Ray

All the magic and pathos of piano and cello combined, this programme blends inspiring music and uplifting performances that will charm and enthral the audience.  Both performers are locally based and much respected for their work throughout the region and as nationally recognised performers.
The Art of the Choral Scholar
Friday 8th July, 8:00pm, St Mary's Church

Tickets: £13.00* – £15.00
Performers
Scholars from Chelmsford Cathedral
Celebrating the talent and dedication of choral scholars from Chelmsford Cathedral this performance includes a wide variety of repertoire from Schumann to the contemporary composer Jonathan Dove.
The French Connection Concert IV
Saturday 9th July, 7:30pm, St Mary's Church

Tickets: £18.00* – £20.00
Performers
James Davy, Piano
Festival Strings
Festival Choir
The closing concert for the 2022 Festival, the programme includes Poulenc's glorious concerto first performed in Paris in 1939. 
Programme
Poulenc: organ concerto
Vaughan Williams: Five Mystical Songs Rhosymedre
Fauré: Cantique de Jean Racine
Tickets are available online via the Maldon Festival website and direct from The Emporium on Maldon High Street.  The Maldon Festival will use its best endeavours to deliver the schedule as publicised, but changes may be made to the programme details or participating performers.  A Festival pass is available for £110, please email cbaldy55@gmail.com for more details.