Maldon Festival Supporters and Sponsors
The Maldon Festival is reliant on volunteers, business supporters, sponsors and awards from funding sources such as Maldon District Council and Maldon County Council.  We are very grateful for all the encouragement and input whether it is financial, organisational or simply goodwill!   Thank you all.
2023 regional and local funding from Essex County Council and Essex District Council.
The Festival is a popular fixture in region's cultural calendar and in 2023, a grant from Essex County Council's arts and cultural fund has enabled us to ramp up our activities aimed at encouraging families and young people to get going with art and music. Festival Director Colin Baldy explains: "this very welcome support from Essex County Council means this year's Festival fortnight will offer even more performance opportunities for families and children.  It also enables us to provide an introduction to behind-the-scenes activities for young people interested in a career in this area. 
Maldon District Council has also supported the Festival in 2023 as part of its welfare initiative.
Junior Programme Supported by Plume, Maldon's Community Academy and New Hall School
The junior programme of events and activities funded under the Essex County Council award is being supported by Plume, Maldon's community academy and New Hall School.   Many of the Workshops under the 'Get Going with Art and Music' project are being hosted by Plume, and Chris Barton from the academy has been invaluable in helping with community outreach projects.  Students from Plume are also amongst the contributors to the art, design and work experience projects.  New Hall School is supporting the development of rehearsals and students are involved in the Festival's choral works.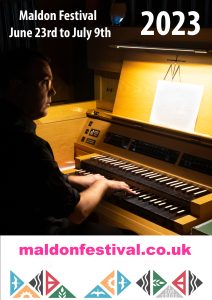 Kings Head Centre (Maldon) Group Festival sponsor, supporting the Silent Movie Night and Blondel Candlelight Concert.
KeyMann Residential and Commercial Lettings are a specialist agency in lettings and management of properties in and around Essex. It is an independent business with staff dedicated to offering a high-quality service and the best advice for its customers and clients.  The Maldon Festival fits perfectly with the passion the business holds for the local area and the belief the business has in the creativity and warmth of welcome that is common to both the Festival and the KeyMann service.
The Kings Head Centre, based in Maldon High Steet, is a 14th Century building comprising luxury holiday lets, shops, cafes and offices. James Mann took on the restoration of the completely derelict building, over 30 years ago and made it into the wonderful place that it is today.  The Centre is delighted to support the Maldon Festival's 2023 fortnight.
Staycations Maldon: Opening in August 2021, Staycations Maldon have opened 4 Luxury Boutique apartments in the very heart of Maldon. Its newly furnished large apartments feature 4 poster beds and quirky décor, and cater for those wanting a totally relaxing evening, a short or long break, and for those very special occasions.
Casa La Negra: In the southern region of Spain, just 30 mins from Malaga airport is the perfect self-catering holiday retreat for large groups and families. Set in the hills of this picturesque village Casa La Negra houses 9 bedrooms, a gym, a pool, crazy golf, and full amenities onsite for up to 21 guests
Felsted School:  Sponsor of the Festival Finale Concert.
Felsted is a top boarding school educating boys and girls aged four to eighteen and is well known across Essex for its wonderful steel band which plays at events and venues across the region. Located in a safe, rural 90-acre village campus on the Herts/Essex border, the school offers a variety of day and boarding options to students from all over the world, alongside those based across the United Kingdom and locally in Essex. Felsted is in the second year of sponsoring the Maldon Festival, demonstrating the school's belief in the importance of creative opportunities for all. The Festival complements the school's own commitment to creating life-long connections with art and music. Fostering an interest in and passion for music is integral to Felsted's proposition. Students can join in a variety of choirs, orchestras and ensembles for strings, woodwind and brass. The jazz and funk bands are real favourites – they raise the roof and get toes tapping at lively concerts and musical evenings throughout the school year.
Felsted's many specialist clubs and societies complement the school's forward-looking academic curriculum and there is a real focus on developing the character and abilities of every individual in a safe, supportive environment. This is what makes Felsted one of the leading independent, co-educational boarding and day schools in the country. To find out more about Felsted, please visit www.felsted.org.
Gadsby Wicks
Festival Sponsor supporting the Triptych Concert.
Gadsby Wicks is a long-term supporter of the Maldon Festival and played an important role in the Festival's successful re-establishment after the pandemic.  Decades of experience and expertise has earned Gadsby Wicks a trusted reputation as the only dedicated medical negligence firm in Essex and East Anglia. The company's expert solicitors work tirelessly to provide specialist knowledge and support in the most difficult and complex of circumstances. Its staff all work with compassion, integrity and professionalism to ensure its clients receive the compensation they deserve.
This is directly reflected in some of Gadsby Wicks many accolades:
Dedicated medical negligence solicitors since 1993
The first law firm in England to have two or more solicitors recognised as accredited clinical negligence specialists by the Association of Personal Injury Lawyers
Four specialist solicitors further accredited by the Law Society's Clinical Negligence Accreditation Scheme
In-house medical professionals to assess and assist with your case
Managing Partner Gillian Gadsby on the Clinical Negligence Specialist Panel for the Action Against Medical Accidents (AvMA) charity
The Queen Victoria: supporting the piano recitals and concerts throughout the Festival.
The Queen Victoria serves exceptional hospitality in the Essex town of Maldon. Since James, Paul and the team took over the tenancy 5 years ago, this family friendly pub has become a favourite among locals and something of a 'destination pub' for visitors to Essex from far and wide! Ranked as one of the top eateries in Maldon by Tripadvisor contributors, there's an extensive menu of freshly cooked flavours to savour and drinks to match the mood! From honouring Rabbie Burns with a traditional Burns' Night supper complete with haggis and piper, through to celebrating Beaujolais Nouveau with more than a touch of Oh là là, The Queen Victoria has gained an enviable reputation for its innovative events and specials!
Along with featuring in The Good Beer Guide for its beer quality The Queen Vic has received an impressive number of awards, and these include Best Heritage Pub Maldon District 2019 (Lux Life), Best Business Contribution to the Community 2020 (Pride of Maldon Awards) multiple Maldon in Bloom Gold Awards from 2019 to 2022 and CAMRA (Maldon & Dengie Branch) Pub of the Year 2020.
The Queen Victoria, situated in Spital Road, is open seven days a week. It is recommended to call the pub on 01621 852923 to book a table for both lunch and evening meals and call well in advance for events and specials! Visit the pub's excellent website at queenvictoriamaldon.co.uk for up to date information and menus, and check out the Facebook page at facebook.com/spitalroad for timely tit-bits!
Mighty Oak:  Sponsors of the Emperor Concert with the Suvini Quartet 
The Mighty Oak Brewing Company is a loyal supporter and sponsor of the Maldon Festival. It has regularly sponsored the orchestral and specifically strings concerts within the fortnight.   This year, the Mighty Oak is sponsoring one of the Young Musicians series of concerts, supporting young performers as they begin their professional careers.
The Mighty Oak Brewing Co Ltd is a family business and has been brewing award winning ales since 1996. First in Hutton then moving to Maldon in 2000 when Maldon Gold was first brewed. We love being at the heart of beautiful Maldon and ale lovers can visit our brewery on West Station Yard and our Tap Room at 10 High Street. You will find our beers in pubs, clubs, bars and hotels across Essex and into East Anglia.
New Hall School
New Hall School is a Catholic independent boarding & day school for girls and boys aged 1-18, set in an idyllic location, a Grade I listed former Tudor palace on the outskirts of Chelmsford. 
Music and the Performing Arts are very important in the life of New Hall School.  Our students regularly perform in local, regional and national music festivals and competitions, and we are delighted to be supporting the Maldon Festival.
At New Hall School, we offer a host of ensembles, embracing a wide range of genres including our highly successful Jazz Initiative, choirs, orchestras, strings ensembles, rock and pop bands, and a plethora of chamber groups.  Our programme includes specialist workshops and masterclasses, and a programme of regular performances, recitals, 'Live Lounge' events, and large-scale concerts every term.  We have a highly successful instrumental scheme in our Preparatory Division, and we have recently established a new chorister training programme.  Many of our students across the age-range take individual lessons in orchestral instruments as well as singing, piano, organ, drums and varieties of guitar. 
Throughout the year, we have an exciting programme of trips, involving performances across London and the South East, as well as further afield.  In recent months, our Senior Choir performed in Prague, including a performance at the beautiful St Vitus Cathedral.
Earlier in the year, approximately one hundred of our students performed with the internationally-acclaimed Gabrieli Consort at Ely Cathedral.  It gives us great pleasure to be hosting the Gabrieli Consort's annual residential choral course this July, which gives approximately 250 young people access to expert choral training from some of the country's finest professional musicians.  This summer we are preparing to perform Elgar's masterpiece The Dream of Gerontius at Ely Cathedral.
If you would like to find out more about music at New Hall School, please be in contact with our Director of Music, Mr Jonathan Turner via j.turner@newhallschool.co.uk.
Previous festival sponsors include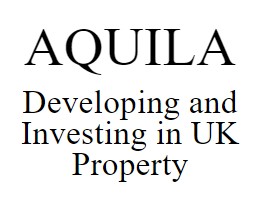 Festival Sponsor: Gadsby Wicks: Since 1993, Gadsby Wicks Solicitors has worked exclusively to help patients who have been injured by adverse outcomes in healthcare.   Gadsby Wicks will investigate whether there is a valid legal claim where injuries are the result of avoidable errors. If so, Gadsby Wicks can help get an explanation, apology and financial compensation for what happened. Its medical negligence solicitors are widely regarded as being amongst the best in England and Wales. Highly skilled in litigation, the company is familiar with every type of claim and have the expertise to build a strong case for its clients.
Main Concert Sponsor: Aquila Holdings: Founded in 2001, Aquila Holdings is a privately-owned development and investment company.  Since incorporation, Aquila has created 3,500 jobs across developments spanning 1,750,000 sq ft, with a total value in excess of £700m.  In terms of investment, Aquila has the financial resources and team skillset available to appraise opportunities swiftly and make well informed decisions on acquisitions.  It strives to deliver secure, long term income in all its developments and our existing investment portfolio is let to tenants including John Lewis, Shell, Tesco, McDonalds, M&S amongst others.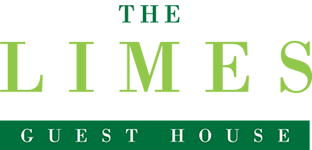 Food Sponsor: Zemaitijos Pienas:  One of the largest dairy producers in the Baltics, ZP is delighted to have four of its brands listed in UK supermarkets:  Džiugas cheese, Pik-Nik Twiller, Germanto and Magija. From mature hard cheese to mozzarella cheese sticks, pre-cubed Gouda and the curd-based Magija, all the products are made without artificial colours or flavours using natural processes based on fresh milk.  All the products are suitable for vegetarians.
Concert Sponsor The Limes Guest House:  The Limes provides the perfect base for enjoying the Festival, exploring Maldon and discovering the many unique and often unknown attractions of the North Essex coastline. An historic 17th Century grade 11 listed town house, The Limes offers the type of warm hospitality and elegance of yester-year with the practical advantages of contemporary hospitality norms.  Rooms are beautifully designed with en-suite facilities with wifi access and a modern conservatory offers a light, bright space for meal times. It has the feeling of a boutique hotel while maintaining the traditional friendliness of a guest house.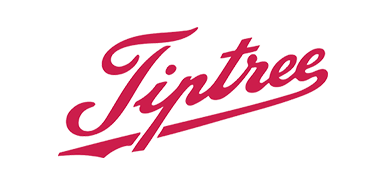 Concert Sponsor The Mighty Oak Brewing Company: The brewery was originally located in Brentwood, Essex from 1996 to 2000.  Burntwood Bitter being the very first brew. There followed Awards aplenty; Maldon Gold, first brewed following the move to Maldon in January 2001 was voted by CAMRA as not only the best Golden Ale in Britain in 2007 but it was also judged one of the two best ales in the country – coming second overall.  Since then the brews have proved themselves time and again – most recently Captain Bob won the CAMRA Champion Bitter Britain in 2014 and Champion Bitter of East Anglia in 2018. The brewery's shining star, Oscar Wilde Mild, won the much coveted CAMRA Supreme Champion Beer of Britain award in 2011 and almost overnight the ales saw a huge rise in popularity as news spread across the country.  Growth upon success; the business grew very quickly after winning the CBOB, and so back in 2015 it doubled the brew length from 15 Brewers Barrels to 30 Brewers Barrels, in order to keep up with demand. Now, the Mighty Oak Brewing Company is able to devote time to research and development such as bottled ales, our fabulous Gin and Malt Spirit, and new technology such as Key Keg Craft ales. The brewery has been a regular supporter of the Maldon Festival.
Concert Sponsor Tiptree:  The Wilkin family have been farming at Tiptree, Essex, since 1757, and making quality preserves since 1885. They grow a wide range of traditional English fruits and use them to make conserves, condiments, and other treats in their nut-free factory by the farm.  They received their first Royal Warrant from George V in 1911, and remain Royal Warrant holders as purveyors of Tiptree Products to Her Majesty, Queen Elizabeth II. Every member of staff is part of an Employee Benefit Trust, giving each a keen interest in the future of the business.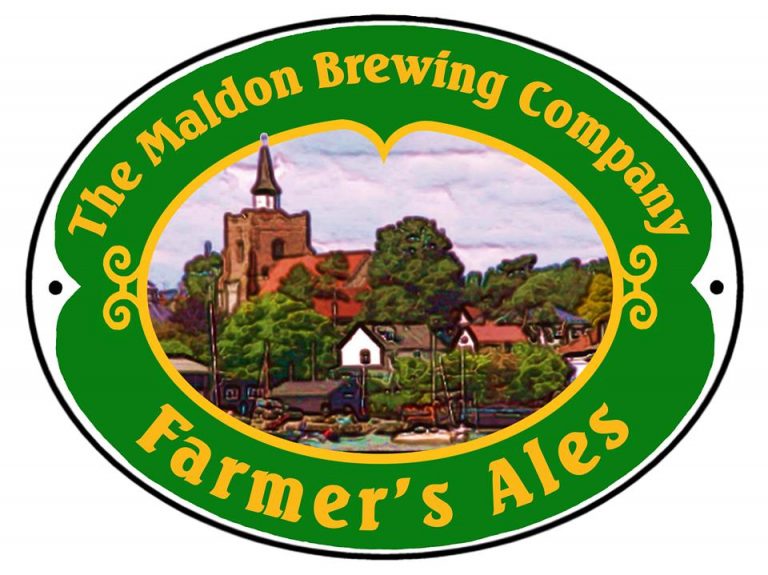 Festival Supporter:  The Maldon Brewing Company, Farmer's Ales:  Locals will be familiar with Farmer's Yard, the pop up bottle shop and micro-brewery situated on the high street.  The reputation of the excellent ales and brews the company makes has spread far wider, however.  Audiences can sample the products for themselves thanks to the organisation's generous support for the 2019 Festival.
Festival Supporter:  The Maldon Brewing Company, Farmer's Ales:  Locals will be familiar with Farmer's Yard, the pop up bottle shop and micro-brewery situated on the high street.  The reputation of the excellent ales and brews the company makes has spread far wider, however.  Audiences can sample the products for themselves thanks to the organisation's generous support for the 2019 Festival.
For information on sponsorship please contact either bdavy@clear-group.co.uk or themaldonfestival@gmail.com