Maldon Festival Announces a new Junior Programme for 2023.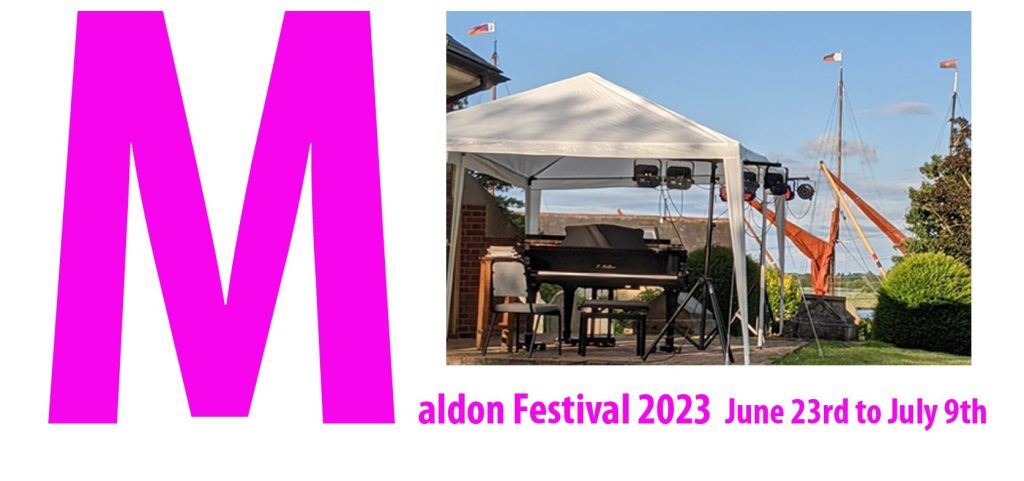 The Maldon Festival (June 23rd to July 9th) is delighted to announce its new Junior Programme for the 2023 season, supported by an award from the Essex County Council Arts and Cultural Fund.   This award enables the Festival to introduce dedicated performances, art projects, master-classes and rehearsals specifically designed for younger age ranges and led by the Festival's amazing musicians and artists.
From the Children's Concert to the Festival's Coronation-theme finale, the 2023 Junior Programme follows the Festival's 14 concerts, recitals and exhibitions, providing children and young people with opportunities to get involved both back-stage and on-stage.  The aim is to provide insights into how concerts are staged and promoted as well as providing new performance opportunities. The award from Essex County Council means participating local schools can access free rehearsal materials and practice sessions and provide their students with a wonderful performance opportunity.  In addition, a young people's chorus and scholars' concert are also planned.
Local schools, families and students interested in taking part in the Junior Programme can register at themaldonfestival@gmail.com or send a DM through the Festival's Facebook page.  New Hall School and Plume, Maldon's Community Academy, are generously supporting the development and delivery of these activities, led by Festival Director Colin Baldy, who commented: "We are delighted to receive this award from Essex County Council.  The Festival has always had a Family Concert at the heart of the Fortnight and this funding means we can significantly expand this activity, providing a wider range of activities and experiences for our younger audiences."
The Essex County Council Arts and Cultural fund has been designed to help organisations and practitioners to deliver a broad and exciting range of work and activity to engage with and bring residents together. The arts, cultural and creative projects supported by the Essex County Council Arts and Cultural Fund will contribute to the Levelling UP Essex Strategy and play an integral part in enabling the objectives of Essex County Council's wider objectives as set out in Everyone's Essex.