Lunchtime Concert: Matthew Foster, organ
Free
Sunday 2nd July, 12:30 
St Mary's Church, CM9 5HP
Programme:
Introduction and Passacaglia in D min Reger
Pastorale (Sonata No.1) Guilmant
Piano Prelude in C# minor Rachmaninoff
In Paradisum (Douze Pieces Nouvelles) Dubois
Allegro (Symphony No.2) Vierne
Hornpipe Humoresque Rawsthorne
Prelude and Fugue C minor BWV 549 J.S. Bach
Electa ut Sol (Cinq Invocations) Dallier
Prelude 1 (from 3 Piano Preludes) Gershwin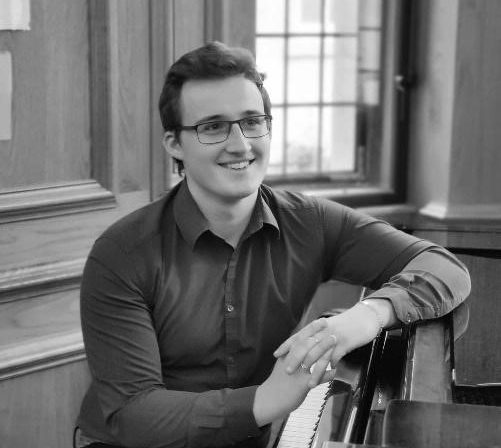 Matthew Foster has just completed his degree reading music at Lincoln College, Oxford, where he has also been Organ Scholar. Prior to this he was Organ Scholar at St Edmundsbury Cathedral. Matthew began his musical career in 2008 as a chorister at Chelmsford Cathedral. In 2016, he became Organ Scholar at St Mary's Church, Maldon. Besides playing for regular services and concerts at St Mary's, he toured with them and accompanied them in Chelmsford, Newcastle, Peterborough, Carlisle, and Coventry Cathedrals; and abroad in Bavaria and Ghent.
During his time at Lincoln College, Matthew has undertaken many recitals, tours, concerts, and recordings, both as a soloist and as a director. In his second year, Matthew directed the choir of Lincoln College for their CD "Tresors du Paradis", a record of monumental choral works for organ and choir, including Durufle's Requiem, Catagnet's Messe Salve Regina, and a new commission by Jonathan Dove. This CD went on to gain favourable reviews, including a 4-star rating from the prestigious BBC Music Magazine. Next year he takes up a post as Musical Director at Wolfson College, Oxford; a role he intends holding alongside freelance performing and directing.